Drag the chart with the cursor to zoom it.
About mix.b-zone.ro
mix.b-zone.ro is a San Andreas Multiplayer server that opened its doors to the public on February 4th 2012. Since 2012, the server has been running a diversified gamemode, that, going by its name, aims to cater for the needs of filmmaking by providing numerous commands and systems.
Currently, the "backbone" of our server is the "/worlds" command, which, once typed in-game, opens up a selection table to the player. There, all of our server's attractions, that were specially designed for filmmaking and having fun, can be found and selected.
Uniquity
The systems part of mix.b-zone.ro are exclusively created for us and cannot be found on other servers.
STAFF
A server cannot develop by itself. Therefore, the administrative and programming team constantly acts from the shadows to maintain a clean, error-free environment, perfect for having fun. Updates to the server and website are frequently made, taking into account our players' wishes expressed through our suggestions section on the forum.
Players
Daily, our server hosts players interested in SA:MP clips from around the globe, the most common countries of origin being: Romania, Republic of Moldova, Italy, United States of America and Russia.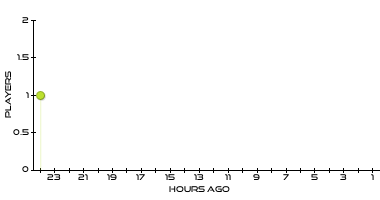 Registering your account
When you first connect to the server, you must register a new account. The process doesn't take long, but it is advisable to pay close attention to the data you specify upon registration:
Password: The first step is to choose a password for your account.
E-mail Address: When you are asked to enter an e-mail address for the account you are about to register, we recommend using a valid address. If you somehow lose access to your account, regardless of nature (forgotten PIN or password, stolen account, etc), the only way to reclaim it is through your e-mail address. The administrative team takes no responsibility for stolen or hacked accounts and forgotten PINs or passwords, as all of them can be resolved by the user via their e-mail address.
Gender: Specify your gender (male or female) to let us know who we're interacting with.
Referral: If a player already registered on our server determined you to create an account of mix.b-zone.ro, you are asked to fill in their name (case-sensitive) when the server tells you to do so. Completing this step may bring benefits to the person who "recruited you".
PIN: A few moments after registration, a form will be displayed before you. Using the numerical buttons, you must choose a PIN that shall be your account's last wall of defence. This PIN is designed to block access to some commands, such as: /changeemail, /worlds, etc.
*** mix.b-zone.ro guarantees the confidentiality of your passwords, PINs and e-mail addresses entered upon registration, which shall never be given to a third-party.
B-Zone encourages SA:MP-created clips
Monthly, the best clip filmed on one of our community's server is awarded 7 euros on its director's shop.b-zone.ro account.
To enter the competition, shoot your scenes on mix.b-zone.ro and publish them in the B-Zone Clip section, abiding by the rules.
Useful Links
Forum of mix.b-zone.ro
Unban Requests
Mods
Website Login
Announcements and Information
Complaints
Server Rules
Server Shop (GOLD)